Jump to Winery List
Carbunup River Wine District
The Carbunup River Wine District includes wineries located between Metricup and Carbunup River and Vasse, north of Cowaramup in the Margaret River Wine Region, south of Perth. The Carbunup River is located in the South West corner of Western Australia. The river flows into Geographe Bay about 20 kilometres west of Busselton. It has a small catchment, most of which is cleared and the river is about 40 km long with its headwaters in the Treeton State Forest and the Whicher Range in the Shire of Augusta-Margaret River. Maiolo Wines and Vineyard is a family owned and operated business, located about 25 km north of Carbunup. The first vine plantings took place in 1988, the winery was finished in 1999 and cellar door sales began in October 2000. The winery has lovely picturesque surroundings and friendly staff to provide a unique wine tasting experience in a delightful setting.

The Margaret River Wine Region includes nineteen districts: Dunsburough ; Busselton ; Yallingup West ; Yallingup East ; Abbeys ; Metricup West ; Wilyabrup ; Caves Road West ; Carbunup River ; Metricup East ; Harmans ; Cowaramup West ; Ellensbrook ; Cowaramup East ; Central East ; Central West ; Forest Grove ; Karridale; Augusta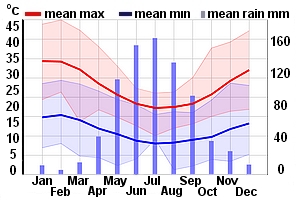 Winery Tour Map
Wineries
After Hours, WA 455 North Jindong Road, Carbunup, WA 6280
After Hours Wine is situated in the Carbunup/North Jindong area of the Margaret River wine region. Our wines are hand crafted using quality fruit sourced from our own vineyards. All of the After Hours wines are processed and bottled onsite. This hands on approach allows us to carefully select only the best parcels of fruit to produce premium award winning wines.
Anniebrook 769, WA 247 Wildwood Road, Carbunup, Bunbury, WA 6280
Wine and flowers in Margaret River, Western Australia Anniebrook Wine and Flower Emporium offers a variety of quality, handcrafted wines from the Margaret River region, silk flowers, artificial trees, crafted giftware and we also have an extensive range of over fifty 100% pure essential oils which are sourced from around the world and bottled on-site.
Beckett`s Flat, WA Beckett Road, Metricup WA 6282
Beckett`s Flat vineyard and winery is located at Metricup in the heart of the Margaret River wine region. The cellar door, winery and self-contained holiday cottage overlook a meandering brook to the vineyards. Established in 1992, the 14 hectare vineyard has been planted to the grape varieties most suited to the soils and climate of this central region of the Margaret River appellation. Cabernet ...
Churchview Estate, WA Cnr Gale Road and Bussell Highway, Metricup WA 6280
Churchview Estate gets its name from the Heritage Listed St. Johns Anglican Church, which can be seen from the tasting room. Churchview Estate is a family owned vineyard. Migrants from the Netherlands in 1950s the Fokkema family selected the site in 1998 because of the gravelly loams, ample clean water and ideal aspect with north facing slopes. Spike Fokkema has applied a highly successful philoso...
Flametree Wines , WA 7 Chain Avenue, Marybrook, WA 6280
The Flametree Winery and Cellar Door is located at the gateway to the Margaret River Wine region on the picturesque shores of Geographe Bay, Western Australia. Conveniently situated on Caves Road half way between Busselton and Dunsborough, Flametree Wines provides a relaxed and informative wine tasting experience. We are open 10am-5pm daily. The stunning beach house style Cellar Door building is a must see and one of the best in the Margaret River region. We invite you to taste our award winning wines, browse the art exhibition and relax on the deck with a glass of wine and a platter of quality local produce. With an open fire place, inviting deck and beautiful gardens Flametree Wines Cellar Door is worth visiting at any time of the year. At Flametree Wines, our vision is to produce brilliant Australian wines of uncompromising quality and character, this is reflected in the 5 red-star rating we have consistently achieved from James Halliday since 2011. Award winning wine maker, Cliff Royle, selects exceptional quality fruit from throughout the Margaret River wine region, to produce beautifully hand-crafted wines with unique flavour, structure and depth.
Hopelands, WA Lot 31, North Jindong Road, Jingdong WA 6280
Hopelands vineyard and winery is situated in the Margaret River region in the locality of Jindong, on the corner of Hairpin and North Jindong Roads. Whilst external grapes were purchased in 1999, 2000 and 2001 to practice and gear up towards a first realisable vintage in 2002, the production forecasts are conservative to ensure quality. In 2002 the total crush was only 15 tonnes. Over the next 2 v...
Island Brook, WA Bussell Highway Metricup WA 6280,
Island Brook Estate, flanked on two sides by beautiful native Jarrah forest, has its vineyard lying on the North eastern facing, gravelly slopes and loamy river flats created by the Island Brook. It is located in the centre of the Margaret River wine district on the Bussell Highway 20 kilometres north of Margaret River and only 7 kilometres south of Carbunup River, and a 2-3 hour drive from Perth....
Maiolo Wines, WA Bussell Highway, Carbunup River
Maiolo Wines and Vineyard is situated 20 km South of Busselton and 25 kilometres north of the Margaret River townsite on Bussell Highway, Carbunup. The vineyard was first established in 1988 and a new winemaking facility was built on the vineyard site in 1999. The Mediterranean style tasting room incorporates a wood turning gallery upstairs. The climate ranges from cool to warm. Maritime distance ...