Jump to Winery List
Millthorpe Wine District
The Millthorpe Wine District includes vineyards and cellar doors in the gently rolling hills surrounding the township of Millthorpe south-east of Orange. Millthorpe is a very picturesque township that exhibits bucket loads of country charm and has many fine heritage buildings and historic streets. It lies about 20 km from Orange and 250 km north-west of Sydney. Millthorpe has several award-winning wineries and restaurants and a wide range of quality accommodation that includes delightful bed and breakfasts and several exclusive retreats. Millthorpe is located at the heart of a thriving fresh food and cool climate wine area and is also the home of several olive groves, and is also the centre for truffle production in New South Wales. Local attractions and activities include: # The Millthorpe Museum # A self-guided walking tour through Millthorpe using maps available from the renowned General Store # Visit the village of Forest Reefs, which is a former gold mining village that features with many heritage listed public buildings and historic churches, including the famous Forest Reefs Tavern. # Visit the annual Millthorpe Markets, which are held on the on first Sunday of December, with more than 200 local stalls showcasing local arts and crafts, food and wines, and fun for the whole family.

The renowned Orange Wine Region is home to more than 35 vineyards in ten districts: Orange City ; Burrendong Way ; Borenore ; Cudal ; Cargo Road ; Pinnacle Road ; Emu Swamp ; Millthorpe ; Blayney ; Lyndhurst .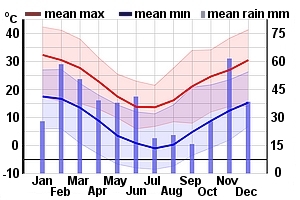 Winery Tour Map
Wineries
Gold Dust Wines, NSW Tallwood Road, Millthorpe NSW 2798
Gold Dust Wines is located in Millthrope, Orange Region, Central Ranges, New South Wales Explorer Country....
Silverhill Winery 673, NSW 2 Back Rd, Millthorpe NSW 2798
Silverhill House Winery is situated in Millthorpe New South Wales, Australia. Our wines are produced in house from grapes sourced from around the Orange region. Silverhill House processes grapes yielding 100+ cases of premium wine per annum. Silverhill House wines are of excellent quality that can be enjoyed now or cellared for the future.
Slow Wine Co., NSW 24 Victoria Street, Millthorpe NSW 2798
Slow Wine Co is run by the Johnson family who has been on their farm, Bantry Grove, since 1930. After planting vines in 1990, Terrey has come to understand how the cool climate from an elevation of 960m impacts on the growth rates and learnt how to nurture the vines to produce the highest quality grapes. Our very high volcanic soils slowly warm in spring to stimulate our vines into budburst, and nurture them at a gentle pace through to ripeness in autumn. Capable caring hands take over to pick the grapes and start the transformation of fruit into nectar favoured by gods. Using old world crafts with a dash of science, we slowly create wines with taste and texture, that truly reflect the inputs of our land and mother nature. Two years from budburst to bottle means that we are aiming to create Wines Crafted by Time. On-line sales also available.
Sons and Brothers, NSW 648 Spring Terrace Rd, Millthorpe
Chris and Kathryn Bourke grow and make only one wine at their vineyard near Millthorpe: an older style Cabernet Shiraz dry red blend. The traditional hand crafted techniques used produce a wine that will continue to age gracefully for at least 10 years. Our wine is only released after several years of cellar maturation, so that its layers of complexity and unique aged characters can be appreciated...