Jump to Winery List
Middle East Swan District
The Middle East Swan District includes the Swan Valley area in Middle Swan in the San Valley Wine Region, located north of Midland, and east of the Great Northern Highway. Lining the eastern shore of the Swan River, about a 40 km from the city, the Middle Swan is rapidly developing an international reputation for quality wines. Middle Swan is home to the historic Houghton Vineyard, which is Western Australia`s biggest winemaker and the vineyard that produced its first wines for sale and bartering in 1859, with the vineyards planted 30 years earlier. Towns in the District include Middle Swan and Midlands. Middle Swan is home of Taylor Studios which is the home of artist Jude Taylor and poet John Taylor. The business has been expanded to include a cafe to the rustic, studio space, which is filled with Taylor's work, including Western Australian landscapes and wildflowers, wallpaper, cards and bold linocut prints. The cafe menu features regional produce.

The Swan Valley Wine Region includes ten districts : Upper Swan ; Baskerville West ; Basketville East ; Herne Hill ; Henley Brook ; Middle East ; Lower Swan ; Middle Swan ; Guildford ; Belhus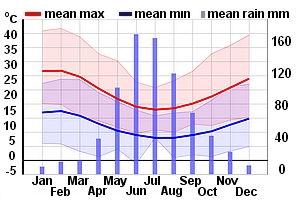 Winery Tour Map
Wineries
Highway Wines, WA 612 Great Northern Hwy, Herne Hill, WA 6056
A traditional family vineyard and winery that well known its our ports and vintaged liqueurs. Tasting and cellar door sales from an extensive range of table and fortified wines. Open Monday to Saturday 8.30am - 6.00pm....
Jane Brook Wines, WA 229 Toodyay Road, Middle Swan WA 6056
Jane Brook`s wines have been available in selected wine retailers, restaurants and hotels in Western Australia for twenty years and since March 1997 have been distributed throughout Western Australia by the professional team at West Coast Wine Cellars. Distribution in the eastern seaboard of Australia is handled by Peter Tsoukalas of Australian Partners in Wine in Sydney and the ACT. A selection o...
Valley Wines, WA 352 Lennard Street, Herne Hill WA 6056
This is a small family winery producing fine table and fortified wines. It is an excellent choice for those interested in bulk wines. Open Sun 10.00am - 5.00pm or by appointment....