Jump to Winery List
Henley Brook Wine District
The Henley Brook District includes the Swan Valley area near the township of Henley Brook located North of Midland, and West of the Great Northern Highway. Henley Brook is a delightful outer rural suburb of Perth, in the Swan Valley wine region. The Ellen brook and Swan River meet in the northeastern corner of the suburb. One of the wineries in the area is Henley Park Winery which is owned and operated by Lisbet and Claus Petersen, originally from Denmark. Most of the Shiraz and Cabernet Sauvignon vines are from the original planting and all wines are made from grapes grown on the estate. The winery has won a large number of awards across the range, all from grapes grown on the estate. Henley Park Wines produces from its modern and fully equipped winery a large range of premium wines.

The Swan Valley Wine Region includes ten districts : Upper Swan ; Baskerville West ; Basketville East ; Herne Hill ; Henley Brook ; Middle East ; Lower Swan ; Middle Swan ; Guildford ; Belhus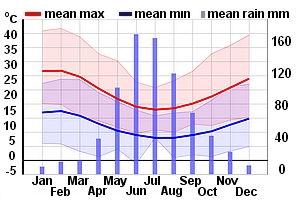 Winery Tour Map
Wineries
Albion On Swan, WA Address: 8990 West Swan Road, Henley Brook, WA, 6055
Rustic-chic meets nature at this picturesque vineyard where you taste Swan Valley wine and have a picnic, coffee or host an event under the stunning Eucalyptus and Jacaranda trees. Best known and loved as a wedding and events venue, this rustic 1920s winery and vineyard is located on the banks of the Swan River. The ethos of Albion on Swan involves simple, back-to-nature quality with minimum environmental impact. Sauvignon Blanc and Cabernet Shiraz are made.
Black Swan Winery, WA 8600 West Swan Rd, Henley Brook, WA 6055
Black Swan Winery and Restaurant is the Swan Valley`s premier wine and dining experience. This world-class venue was designed by owners Barry Scrivener and Robyn Meloury with the sole purpose of taking in the breathtaking panorama, with floor to ceiling uninterrupted views of the picturesque surroundings. Please watch our Black Swan video clip on the right hand side. Unwind in this magnificent est...
Edgecombe Brothers, WA 1733 Gnangara Rd, Henley Brook, Western Australia 6056
A delightful, multi-generational family winery making classic Swan Valley wines, also famous for its farm-fresh vineyard breakfasts, gourmet burger nights and good, old-fashioned hospitality.
Henley Park, WA 6 Swan St, Henley Brook, WA 6055
Situated in the heart of the Swan Valley, Henley Park produces a superb range of premium-handcrafted wines. Varieties include Chardonnay Chenin Blanc, Cabernet Sauvignon and Shiraz, all estate grown and bottled. Henley Park Wines is situated in the Swan Valley only 22 km north of Perth City along side Swan River. It is the family owned property of Claus and Lisbet Petersen. The winery was establis...