Jump to Winery List
Lancefield Wine District
The Lancefield Wine District, located in Central Victoria surrounding the towns of Lancefield and Romsey is part of the Macedon Ranges Wine Region located about 80 km north of Melbourne, Victoria. Lancefield is a great place to use as a base for exploring the wines and vineyards in the district and its many attractions and activities. There are many fabulous places to stay. You will discover that the district has a vibrant arts scene, a fantastic range of gift shops, great food outlets, cafes and restaurants and award-winning wineries. Enjoy some of the region's best local produce by visiting the monthly Lancefield Farmers Market. Stroll through the wonderful art collections at the Bankart Gallery and Mad Gallery before pausing for coffee and cake at one of the many cafes in the area. Enjoy the Budburst, Macedon Ranges Wine and Food Celebration which is held in November each year.

The Macedon Ranges Wine Region includes six districts : Malmsbury ; Kyneton ; Glenlyon ; Lancefield ; Gisborne ; Rochford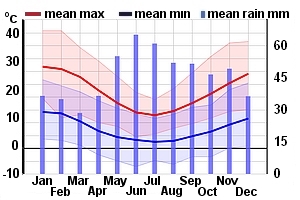 Winery Tour Map
Wineries
Atheletes of Wine, VIC 44 Boundary Rd, Romsey
Fascinated by fermented grape beverages, we needed to go from rookie to MVP as quickly as possible, so we undertook a rigourous training regime - tasting and learning about wine 7 days a week, 52 weeks a year. ​ We were the proverbial "first one on the track, last one to leave". It wasn't hard, and it didn't seem like work - wine is who we are, it's what we do. ​ Now we get to live, drink, make, share, and talk about wine every day. If that sounds like the life you want, you need to become an Athlete Of Wine too!
Botanica Estate, VIC 1294 Romsey Rd, Hesket
A Picturesque Vineyard and Gardens, both managed by hand by the owners. A boutique producer of premium grapes & wine.
Cope-Williams, VIC 221 Ochiltrees Road, Romsey Vic 3434
The Cope-Williams property, set snugly among the verdant hills of Romsey, is only twenty-five minutes due north of Melbourne airport. What began only twenty years ago as a boutique vineyard and winery has grown into a residential country club complex, where the multi-trophy winning wines are still the core business. Solidly behind the various elements of the country club at Coniston is the grape g...
Curly Flat, VIC 263 Collivers Road, Lancefield, VIC 3435
The central focus of our entire operation is the vineyard. Our philosophy is based on the belief that good (and great) wine is primarily a product of the vineyard - the site, the soil and how the viticulturalist manages all the components of the vineyard. Whilst the success of wine production can, in part, be attributed to what the French call Terroir (the combination of soil, site and immediate e...
Glen Erin, VIC Rochford Road, Lancefield VIC 3435
Nestled in the foothills of Mt Macedon at 560 metres altitude. Boasting a 2 room 4 and a half star boutique hotel with a la carte restaurant, conference facilities and functions to 200 diners. The vineyard is perfectly situated in the centre of the wine-growing region of the Macedon Ranges only 55 minutes drive from Melbourne CBD and 35 minutes from the airport. Being truly boutique, our wines can...
Hesket Estate, VIC 856 Romsey Rd, Hesket, Victoria, Australia
Located in the village of Hesket, the vineyard at Hesket Estate was first established in the 1980's. Further expansion and refinement occurred in the 1990's when the Hudspeth Stevenson family purchased the property. The vineyard is at an elevation of 660 metres above sea level and just 5km from Hanging Rock. Hesket Estate is today a boutique cool climate vineyard specialising in the varieties of Pinot Noir, Chardonnay and Riesling. The 2008 Pinot Noir won gold medal, People's Choice and Top of Class awards at the 2012 Macedon Ranges Wine Exhibition. The 2008 Chardonnay won Gold medal and People's Choice award at the 2010 Macedon Ranges Wine Exhibition.
Mount Monument Wines, VIC 1399 Romsey Rd, Romsey
Only an hour's drive from Melbourne, Mount Monument offers an unspoiled environment in which to produce long-lived complex wines. At approximately 630m the vineyard's rare volcanic silica soils find expression in our Riesling, Chardonnay and Pinot Noir. Melbourne architect Nonda Katsalidis acquired the property in 2008 and embarked on major trellis redesign, olive grove planting and land regeneration works. Under viticulturist John Heitmann and wine maker Ben Ranken, the wines are made to express the unique qualities of the soil ensuring that our wines show provenance and are the highest quality achievable.
Parkside Winery Estate, VIC 308 Parks Road, Lancefield, Victoria, Australia
Parkside is all about great wine, good food and a relaxed atmosphere. Our family friendly venue offers tastings in our lovingly restored 1890's horse stables then you can enjoy a glass of wine on the deck or surrounding lawn area. Producing medal winning Sparkling, Pinot Noir, Chardonnay and Sauvignon Blanc, all our wines are estate grown and vinified in the small winery at Parkside.