Jump to Winery List
Glenlyon Wine District
The Glenlyon Wine District is located about 80 km from Melbourne and is part of the Macedon Ranges Wine Region in Central Victoria. The towns and communities in the district include: Glenlyon, Hepburn Springs, Daylesford and Trentham. One of the outstanding wineries in the area is Big Shed winery which is located about 15 km from Daylesford on the Malmsbury to Daylesford Road and is situated near the town of Glenlyon. The Macedon Ranges wine region is celebrated for its beautiful full-bodied cool climate wines. Big Shed wines are hand-made using traditional methods, supplemented with modern equipment. Minimum or no preservatives are used and where possible, animal products are avoided. The famous Australian Wine Buff, James Halliday gave the Big Shed Winery an excellent review and his assessment has been confirmed many times by series of medals awards to Big Shed for many of its wines. The town of Daylesford boasts spectacular scenery, a range of wonderful natural attractions, beautiful and healing natural mineral springs and a number of relaxing spa retreats and various holistic health services. Whether you are visiting for a romantic getaway, or a session of relaxing massage, spa treatment, the natural springs or to visit the local wineries, Daylesford and Hepburn Springs have everything you need for a perfect holiday. The town has a wonderful variety of accommodation including charming bed and breakfasts and cottages. Local wineries in the district include: Big Shed Wines, Bin Billa Winery, Ellender Estate, Moonstruck Vineyard, Sandy Farm Vineyard, Teneal Creek Vineyard, Wombat Forest.

The Macedon Ranges Wine Region includes six districts : Malmsbury ; Kyneton ; Glenlyon ; Lancefield ; Gisborne ; Rochford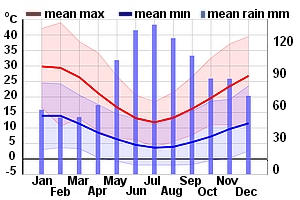 Winery Tour Map
Wineries
Big Shed Wines, VIC 1289 Malmsbury Road, Glenlyon Victoria, Australia
Big Shed Wines was established in 1999 with a planting of 5 acres of Pinot Noir, but producing other wines from grapes sourced locally wherever possible. Opening April 2001 with Chardonnay, Pinot Noir and Shiraz for sale, the Big Shed is a local landmark on the Daylesford-Malmsbury Road between Glenlyon and Denver. Proprietors: Ken and Miranda Jones: Cellar door: Open (almost) every day 10am - 7pm...
Ellender Estate, VIC 260 Green Gully Road, Glenlyon, Victoria 3461
Graham and Jenny Ellender named their 40 acre property `Leura Glen` after the Blue Mountains town, Leura, where they fell in love. `Leura` is an Australian Aboriginal or Koori word for lava, and echoes the natural character of the volcanic region of the Macedon Ranges. Graham`s escape from academia at the Dental School at Melbourne University to `country dentist` in Daylesford and the desire to fi...