Jump to Winery List
Castlemaine Wine District
The Castlemaine Wine District includes wineries near the towns of Castlemaine and Harcourt in the southern parts of Bendigo Region. Other local townships in the District are: Harcourt, Chewton, Castlemaine, Faraday and Elphinstone. Built during the gold rush era, the history and heritage of Castlemaine is showcased in its fabulous collection of fine historic buildings, its ornate hotels and the many antique shops selling a range of goods and items from gourmet food, local boutique wines antiques, craft and art. Local attractions include: # Tours of the Mt Alexander Gold Diggings to discover what life was like during the gold rush era and how the miners and communities lived in the area. Pick up a brochure from the historic Market Building in Mostyn Street. # The Castlemaine Art Gallery and Museum # The Goldfields Track. # Victorian Goldfields Railway # The Castlemaine Diggings National Heritage Park, to the east and south of the town, includes more than 7,400 hectares and has many wonderful relics of the gold mining days. # The Kalimna Tourist Road follows a ridge through the park and offers wonderful scenic views of the district and great bushwalking and camping.

The Bendigo Wine Region includes nine districts : Kingower ; Lower Loddon ; North Bendigo ; Lower Campaspe ; Upper Campaspe ; Central Bendigpo ; Castlemaine ; Maldon ; Maryborough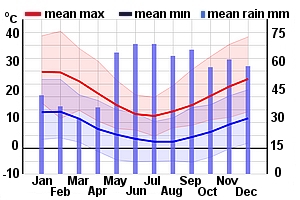 Winery Tour Map
Wineries
Belvoir Park Estate, VIC 39 Belvoir Park Road, Big Hill
Belvoir Park Estate crafts their wines using traditional techniques embedded in the strong connection between earth and wine. Their philosophies honour the expression of terroir which created the wines, with unique character and complexity. The low yielding vineyard is nurtured by hand and grown with natural practices, hand pruned and hand picked to grow excellent fruit. The result is wines with richness, balanced structure and silky tannins.
Blackjack Wines, VIC 3379 Old Calder Highway, Harcourt
BlackJack Wines produces full bodied red wines from the heart of Victorian wine country. BlackJack released its first wine in 1994, and since then has established an enviable reputation for producing fine and generous red wine. In addition to a 5-star rating from the James Halliday Wine Companion, BlackJack has won numerous gold and sliver medals from, among others, the Decanter World Wine Awards, The Boutique Wine Awards and the Asia Wine Awards. Cellar door: 11am - 5pm, weekends and public holidays (if attached to a weekend).
Harcourt Valley Winery, VIC 3339 Calder Highway, Harcourt Vic 3453
Taste award-winning, handcrafted wines made from estate-grown fruit in a cosy granite cellar that has a special rustic charm. View local art with a difference in a magnificent setting amongst ancient river red gums. Easily accessible on the Calder Highway. BBQ and function facilities available.
Killiecrankie Wines, VIC 103 Soldier Settlement Road, Ravenswood
Wines made in the true garagiste style with hand plunged ferments, basket pressing and minimal intervention. Killiecrankie Wines is the venture of John Monteath and Claire Hull. John is producing wines made in the true garagiste style with hand plunged ferments, basket pressing and minimal intervention. The resultant wines are elegantly proportioned with fine texture and balance. The cellar door experience is set in an 1880's red brick workers cottage just off the Calder Highway in Ravenswood. Enjoy the beauty of the surrounds while enjoying the boutique wines and photographic-based artwork produced by John and Claire.
Langanook Wines, VIC 91 McKittericks Rd off Faraday Rd, VIC 3448
Matt Hunter is the Viticulturist & Winemaker who planted his first vines on Mt Alexander in 1985. From these unirrigated vines he handcrafts a Shiraz (2 Gold Medals), Cabernet Sauvignon (Grand Gold Medal), Chardonnay-Viognier, Rosé, Sparkling Shiraz & a Fortified Shiraz. The vineyard is located on the granite slopes of Mt Alexander at an altitude of 450 m and is named after the aboriginal word for this distinctive central Victorian landmark. The climate is very cool (1250 degree heat summation days - similar to the Adelaide Hills) which means that a complex set of flavours flow into the berries over an extended period of time. This compares with Bendigo (1570), Yarra Valley (1250) and Bordeaux, France (1410) heat summation days.
Mount Alexander, VIC 410 Harcourt Road, Sutton Grange, Victoria 3453
Mount Alexander Winery is operated by the Blamires family on the north eastern slopes of Mount Alexander in Central Victoria. The vineyard is planted in the sandy granite soils of Sutton Grange which are famed for producing high quality Shiraz and Cabernet Sauvignon. The winery cellar door is open on weekends and public holidays or by appointment for tastings and sales from 11AM to 5PM....
Sanctuary Hill Vineyard, VIC 69 Faraday-Sutton Grange Road, Faraday, VIC 3451
Sanctuary Hill Vineyard is located at Faraday, in the Bendigo region, and the vineyard is named after the Koala Sanctuary that exists on Mt Alexander above the vineyard. The vineyard was planted in 1999 with the first fruit being picked in 2003.We searched far and wide from Bridgewater to Toolleen to Heathcote looking for a suitable site until, by chance, found the property at Faraday. We produce two red wines, "Savage Dog" which is Cabernet Sauvignon/Merlot/Cabernet Franc blend and our sensational Central Victorian Shiraz. There is a story behind the naming of the Savage Dog, ask us! We have only been on the market since early 2007. From two vintages we have won three bronze medals.
Sutton Grange Winery, 1 Carnochans Rd, Sutton Grange VIC 3448
Sutton Grange is located on the southern edge of the Bendigo region, and for many years was known for its thoroughbred racing facility. Since planting of the vineyards in 1998 it is now recognised for the wines it produces. The Sutton Grange vineyard is cultivated using organic and biodynamic methods, and the wines are traditionally handcrafted by winemaker Melanie Chester. The wines combine distinctive style and interpretation with our organically grown estate fruit creating wines that express the uniqueness and characteristics of the site. Producing two labels, Fairbank – the original name of the property in the 19th Century, and our Estate range.