Jump to Winery List
Lower Derwent River Wine District
The Lower Derwent River Wine District is centred on Kingston, in the Derwent River Wine Region and includes the area downstream of Hobart to the mouth of the Derwent Estuary at Piersons Point. There are many interesting towns and villages in the district including: Hobart, Kingston, Sandy Bay, Taroona, Fern Tree and Blackmans Bay. The tourist town of Kingston is located about 15km south of Hobart. Kingston offers many attractions including sheltered swimming beaches, fishing, boating, canoeing, kayaking, golf and many other sporting activities. The popular Alum Cliffs Walking Trail extends along the top of the cliffs between Taroona and Kingston Beach providing spectacular views of the estuary. The drive along the estuary to Margate via Blackmans Bay, Kingston Beach and Pierson's Point to Margate is also worthwhile. The lookouts at Howden and Tinderbox offer wonderful scenic views of both the Derwent Estuary and across the waters of the D'Entrecasteaux Channel to Bruny Island. The headquarters of the Australian Antarctic Division, located on the Channel Highway between Margate and Kingston is well worth a visit. There are public displays including many historic items such as Sir Douglas Mawson's sledge, many historic photographs from various Antarctic expeditions, and lots of information about Antarctic wildlife. You can visit the Division on weekdays between 9.00 am - 4.00 pm and admission is free. The Lower Derwent River district includes many fine boutique wineries.

The Derwent River Wine Region includes three districts : Upper Derwent River ; Central Derwent River ; Lower Derwent River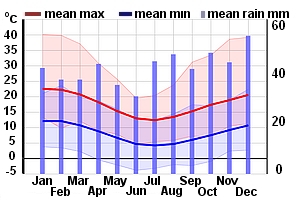 Winery Tour Map
Wineries
Two Bud Spur, Tas 1033 Woodbridge Hill Road, Gardners Bay, Tasmania 7005
Two Bud Spur is a boutique vineyard nestled in the heart of Gardners Bay in southern Tasmania.First established in 1996, we are one of Tasmania`s southern-most vineyards and we produce truecool-climate wines; delicate yet powerful. At Two Bud Spur we recognise the benefits of technology, while understanding the importance of tradition. Our philosophy is to grow premium grapes and produce world-cla...
Wharncliffe, Tas 221 Summerleas Rd, Kingston, TAS 7050
Beautifully situated only 10 minutes from Hobart, with views of Mount Wellington and the Derwent River, Wharncliffe`s pocket-handkerchief vineyard is on the doorstep of the Huon and Channel regions of southern Tasmania. The vineyard, planted in 1991, started a new phase in Wharncliffe`s 175-year history and offers a unique Tasmanian experience, with winetasting by appointment at the homestead. Our...