Jump to Winery List
Central Derwent River Wine District
The Central Derwent River Wine District is centred on Bridgewater, in the Derwent River Wine Region and includes the area between Hobart and New Norfolk. There are many interesting towns and villages in the district including: Dromedary, Boyer and Malbina. The suburb of Bridgewater is one the northern suburbs of Hobart, located 19km from the city centre on the eastern shore of the Derwent River. The nearby towns of Granton and Austins Ferry offer additional attractions focused on boating and fishing. There are many attractions and things to do in the area: Visit the historic Georgian buildings, the markets, cafes and restaurants on the waterfront at the renowned Salamanca Place. You can cruise the Derwent River, tour through the Cascade Brewery and join the Hobart Ghost tour and sample the treats at the Cadbury Chocolate factory. Being such a popular holiday destination, there is no shortage of hotels and apartments to suit both leisure and business travellers in Hobart and the other towns in the region. Visit the Maritime Museum and the Anatartic Centre, Gasworks Village, Anglesea Historic Barracks and the renowned Shot Tower. Nearby Bruny Island, just south of Hobart, is home to Fairy penguins and seals and the Bligh Museum. Further away you can travel south to Huonville for wilderness tours and jet boating adventures, and to Geeveston for white-water rafting on the Picton River and bushwalking in the Hartz Mountain National Park.

The Derwent River Wine Region includes three districts : Upper Derwent River ; Central Derwent River ; Lower Derwent River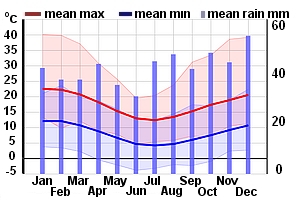 Winery Tour Map
Wineries
Derwent Estate Wines, Tas 329 Lyell Highway, Granton Tasmania 7030
Derwent Estate is a family owned and operated wine business situated just 20 minutes North of Hobart - the largest city in Tasmania. Located at 42 degrees south latitude this is genuine Cool climate Viticulture. Tasmania is rapidly gaining a reputation as Australia`s premier Pinot Noir, Riesling and Sparkling wine producing area. When we say family operated - that`s exactly what we mean, with 3 ge...
Domain Danielle, Tas 130 Forest Rd Granton Tasmania 7030
There are only a few regions in the world that provide the ideal terroir for Pinot Noir. For us, Tasmania is the new frontier. Having relocated with the family to Tasmania in late 2008 with desirable site prerequisites set in stone, the canvas of Domaine Dawnelle was discovered in less than two years. Be it 'chance' or 'the right place at the right time', a late evening prospect in the Granton Heights revealed a plethora of riches so perfectly suited to Pinot Noir and Chardonnay. Domaine Dawnelle is named in honour of Michael's late grandmother and rice farm in country New South Wales where he spent much of his childhood.
Laurel Bank, Tas 130 Black Snake Lane, Granton TAS 7030
Laurel Bank was established by Kerry Carland in 1986 at Granton, just 20 minutes from the Hobart CBD. Situated on moderate, north-facing slopes overlooking the Derwent river, the vineyard has a cool maritime microclimate and is ideally suited to the varieties planted: riesling, sauvignon blanc, pinot noir and a small amount of Bordeaux varieties, mainly cabernet sauvignon. We at Laurel Bank believ...
Moorilla Estate, Tas 655 Main Road, Berriedale, TAS 7011
Moorilla Estate is only 12 kilometres (7.5 miles) from the centre of Hobart. Moorilla Estate is the birthplace of Tasmania`s modern wine industry. Moorilla is an Aboriginal word meaning, `A rock by the water`. Through this name, we pay tribute to the people who came before us on this land -- and those who will follow. The Moorilla Estate logo is derived from a Chinese symbol. The unbroken lines an...
Stefano Lubiana, Tas 60 Rowbottoms Road, Granton 7030
Our much sought-after wines are the result of a passionate unrelenting quest for perfection. This passion, along with free thinking and attention to detail create wines which reflect this vision. Our focus on traditional and biodynamic principals has only strengthened our desire to create wines that have a unique and distinctive character, free flowing elegance and quality. We have been cultivating our vines under biodynamic conditions since 2010 (Tasmania's first and only) which means that the wines are free of all synthetic treatments, additives and pesticides. Instead we travel the alternative path, stepping back in time and using cosmic rhythms to ensure correct soil tilling and recuperation as well as effective vine care through all phases of the year's seasonal cycles.