Jump to Winery List
Northcliffe Wine District
The Northcliffe Wine District in the Pemberton Wine Region south of Perth, includes wineries between Qunninup, and Northcliffe, and south of Pemberton. Northcliffe is a small rural service town located about 365 km south of Perth. The major focus of the local farmers are dairy and beef farming and there is growing interest in marron, grapes, olives and walnuts. The famous D'Entrecasteaux National Park is located about 30 minutes south of Northcliffe and attractions include: Lane Poole Falls, Meerup sand dunes, the Boorara Tree and the 187 metre high Mount Chudalup. The D'Entrecasteaux National Park is famous worldwide for its unusual botanical and geological features. The park includes more than 130 km of secluded sandy beaches and beautiful remote areas accessible by four wheel drive vehicles or on guided tours. The Bibbulmun Track (a world renowned 1,000 kilometre long walking trail) traverses directly through Northcliffe, making it a gateway to this special walk. You can visit Shannon National Park or drive to Moons Crossing for a swim in the Warren River. The range of delightful accommodation includes motels, houses, hotels, self-contained chalets, bed and breakfasts, farm stays and flats and three caravan parks.

The Pemberton Wine Region includes four districts : Pemberton-West ; Pemberton-Central ; Qunninup ; Northcliffe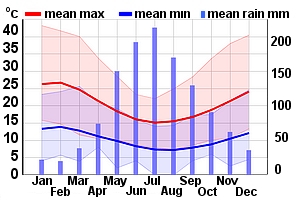 Winery Tour Map
Wineries
10 Chains, WA 89 Charlie Road CROWEA 6262
Nestled among towering Karri forest, our picturesque cellar door showcases local stone and our range of Estate grown wines. Our cellar door hours are Friday-Sunday 12-5pm, or by appointment at other times
Chateau June-Jerome, WA 1667 Graphite Road, Glenoran WA 6268
At Chateau June-Jerome we are passionate about allowing our vineyard to grow and flourish as nature intended. We farm our land with minimal impact using biological practices, allowing nature and vine to work together in harmony.
d`Entrecasteaux Wines, WA Boorara Rd, Northcliffe, WA 6262
Varieties produced are: Chardonnay, Sauvignon Blanc, Pinot Noir, and Cabernet Sauvignon. Hours: by appointment....
Hillbrook Wines, WA Cnr Hillbrook and Wheatley Coast Rds, Manjimup WA 6258,
Hillbrook is a small family owned vineyard in the Pemberton Wine Region of Western Australia.We are committed to the production of the highest quality cool clmate wines. We restrict ourselves to the varieties that have a proven record in our region and have proven themselves to be well suited to our soils and aspect. We experience cool dry summers which ensure the build-up of wonderful varietal fl...
Peos Estate, WA Peos Estate Wines1163 Graphite Road, West Manjimup, WA 6258
A 100% family owned and operated Western Australian winery, Peos Estate lovingly handcrafts premium wine from the heart of Manjimup, in Western Australia's stunning south west corner. The Peos Estate portfolio of wines is produced entirely from estate-grown grapes, plucked from the vines planted on our 90 acre property.
Truffle & Wine Co, WA 490 Seven Day Road, Manjimup
The complementary relationship between one of the world's rarest gourmet foods and fine Australian wines was behind our drive to produce an excellent locally based wine range. In 1997, the Truffle & Wine Co planted wine grapes and established a trufferie of hazel and oak trees in a magnificent valley of rich karri soils in Manjimup. Tastings are available everyday of our range of quality wines including the Truffle Hill Riesling, Chardonnay, Shiraz and Merlot. Why not visit our Cellar Door and then relax over a truffle inspired lunch in our Café (Thursday to Sunday) while sampling our award-winning Australian wines. Coffee is available daily at our cellar door, along with tastings of gourmet truffle products. Truffle Hunting tours are available in season – June to August. Bookings are essential.
Woodgate Wines, WA 43 Hind Road Manjimup, WA 6258
https://www.woodgatewines.com.au/