Jump to Winery List
Wootton Wine District
The Wootten wine district includes the area near Wootten, which is situated 10 km north of Bulahdelah on the Mid North Coast of New South Wales. It lies in the middle of Wootton Way between Bulahdelah and Coolongolook. Wootton Way was part of the Pacific Highway until 1999 when the bypass was completed. Wootton is surrounded by cattle farms, equestrian enterprises, state forest and national park as well as an active community based around the community centre and cafe. There are several vineyards in the nearby area.

The Great Lakes Region is divided into four districts for mapping and listing purposes: The local wine districts are: Stroud ; Foster Tuncurry ; Wootton and Bulahdelah.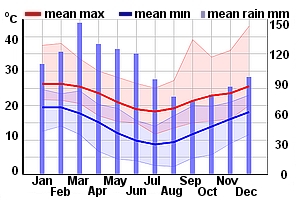 Winery Tour Map
Wineries
Great Lakes Paddocks, NSW 115 Herivels Rd, Wootton NSW 2423
Great Lakes Paddocks is a family friendly destination offering delicious wine, grass-fed angus beef, local produce, music events and private functions. Nestled in the stunning hinterland of the Great Lakes region on the mid-north coast of New South Wales, we are a part of the magical natural landscape that surrounds us. Nearby are legendary coastal areas such as Forster Tuncurry, Seal Rocks and Pacific Palms – home to amazing beaches, crystal clear lakes, rivers and an enviable lifestyle. Great Lakes Paddocks has evolved from Great Lakes Winery, reflecting the diversity of what is on offer for locals, not-so-locals, tour groups, and families. You are welcome to explore our website to find out more or come visit us and soak up the tranquil back paddock and savour a grazing board with a glass of our wine – we'd love to meet you! Directions: We are located a couple of km's off the Pacific Highway between Coolongolook & Bulahdelah - turn into Wootton Way (northern end) from the Pacific Highway and follow the signs to Great Lakes Paddocks.