Jump to Winery List
Port Stephens Wine District
The Port Stephens Wine District is centred on the area surround the beautiful bay of Port Stephens on the Central Coast of New South Wales about two and a half hours north of Sydney. The embayment has. Port Stephens has vibrant tourism activities based on boating, surfing and fishing and also has thriving food industries based on seafood and aquaculture. There are over 25 kilometres of beautiful, clean, white sandy beaches around the bay and on the magnificent coastline. The Port Stephens region consists of a number of unique areas- the Tilligerry Peninsula, the Golden Bight and Tomaree Peninsula all surrounding the bay. There is a huge variety of things to see and do in this area: # Take a cruise out onto the Bay to enjoy a 2 hour Dolphin Watch or Whale Watching Tour. # Enjoy the local heritage including the famous Inner Lighthouse. # Port Stephens has a wonderful range of sporting facilities for a wide range of sports including scuba diving, fishing, surfing, tennis, golf, skiing and sailing. # You can also go tobogganing or try a dune bike ride on the 30m high sand dunes at Stockton Beach. # Enjoy bushwalking up the Yacaaba and Tomaree headlands and in the many local National Parks and Nature Reserves. # Visit the local galleries, arts and craft museums and the many craft and farmers markets held at many of the local villages. # Enjoy fishing from the headlands, beaches or from your own boat in the Bay or take a fishing charter for deep sea fishing. # You can hire a Jet Ski, yacht, canoe or kayak # Go snorkelling or learn to Scuba Dive. # Stroll through the Tilligerry Wildlife Habitat # Visit the Wetlands Centre # Wander through the Shell Museum. The climate in the Port Stephens Wine District is mild and warm right throughout the year with no winter frosts. In summer cool sea breezes keep the temperatures down during the day. There are several wineries in the area offering free wine tastings and food.

The Port Stephens Wine Region includes two districts : Port Stephens ; Port Stephens Hinterland.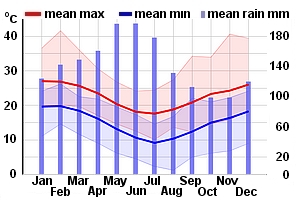 Winery Tour Map
Wineries
Great Lakes Paddocks, NSW 115 Herivels Road, Wootton
Great Lakes Paddocks is a family friendly destination offering delicious wine, grass-fed angus beef, local produce, music events and private functions. Nestled in the stunning hinterland of the Great Lakes region on the mid-north coast of New South Wales, we are a part of the magical natural landscape that surrounds us. Nearby are legendary coastal areas such as Forster Tuncurry, Seal Rocks and Pacific Palms – home to amazing beaches, crystal clear lakes, rivers and an enviable lifestyle. Great Lakes Paddocks has evolved from Great Lakes Winery, reflecting the diversity of what is on offer for locals, not-so-locals, tour groups, and families. You are welcome to explore our website to find out more or come visit us and soak up the tranquil back paddock and savour a grazing board with a glass of our wine – we'd love to meet you!