Jump to Winery List
Whitfield Wine District
Whitfield Wine District includes the southern areas of the King Valley Region near Whitfield, Cheshunt, Whitlands. The beautiful town of Whitfield is located in a very scenic area of the King River Valley where wine is replacing the more tradition gourmet foods, apples and berries in an area that was once dominated by tabacco. Whitfield is situated about 240 km north-east of Melbourne, 50 km south of Wangaratta and 60 km north-east of Mansfield. A great time to visit is during the King Valley Virgin Wine, Food and Arts Festival, which held at Whitfield in November. It features the famous 'Shed Show' where you can taste over 80 wines made from King Valley grapes. There are also art and woodworking exhibitions, food stalls, entertainment, children's activities,and a quality craft market. Local attractions include: # Newton's Organic Prickleberry Farm # Black Range Trout Farm # The charming township of Moyhu # Horseriding # The Wineries of the Cheshunt Road and the town of Cheshunt # Lake William Hovell # Adrenalin Whitewater Adventures # Warrawee Orchard # Paradise Falls # Powers Lookout and Other Scenic Attractions. Wineries in this area include: Dal Zotto Estate Wines, Darling Estate, Gracebrook Vineyards, Avalon Vineyard, Chrismont Vineyards, Ciccone Estate Wines, Pizzini Wines, Politini Wines, R B & L Carson, Station Creek Wines.

The King Valley Wine Region includes three districts : Wangaratta ; Greta ; Whitfield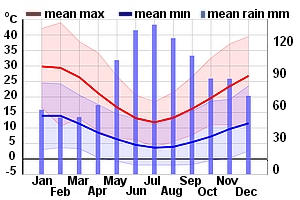 Winery Tour Map
Wineries
Chrismont Vineyards, VIC 251 Upper King River Road, Cheshunt, Victoria, 3678
Chrismont incorporates the winery and cellar door operations in Cheshunt, in addition to estate vineyards located in Cheshunt and Whitfield. The beautiful, undulating property in the heart of the agriculturally rich and diverse King Valley was dedicated initially to tobacco production in the 1960`s. Arnie with his father Arnold transitioned the property to wine grape production in the late 1970`s....
Dal Zotto Estate, VIC 4861 Wangaratta-Whitfield Road, Whitfield, Victoria, 3733
Along with his family, Otto Dal Zotto makes rich and full-flavoured wines that are stunning. The Chardonnay is now made using French oak, and its fine, complex flavours love it; the Merlot is pungent and long; and the Cabernet Merlot one of the better reds in the Valley, with a fine, powdery tannic structure that will last well for a few years. Increased plantings of Pinot Grigio, Barbera, Reislin...
Darling Estate Wines, VIC 94 Whitty Lane, Whitfield, Victoria, 3733
Darling Estate Wines is a small scale winery and cellar door in the Upper King Valley wine region. The cellar door is situated right next to the vines with views stretching to the valley and mountains around. Darling Estate Wines pride themselves in making small batch wines in a very traditional way. With minimal interference winemaking, the fruit from our vineyard is allowed to shine. Their aim is to provide a relaxed, fun environment to enjoy fine wines both from last vintage and vintages many years ago.
Gracebrook Vineyards, VIC 4446 Wangaratta-Whitfield Rd, King Valley VIC 3678
The Gracebrook brand has evolved from the passion David and Rhonda have for the land and what it has to offer. Both being from farming backgrounds, Rhonda`s parents owned and operated a dairy farm here in the King Valley, across the road from what is now their home farm. During Rhonda`s holidays and weekends she would work in the local vineyards, either handpicking fruit or pruning vines. This lat...
King River Estate, VIC 3556 Wangaratta-Whitfield Road, Edi, Victoria, 3678
King River Estate was established in 1990 when the first vines were planted on the Estate. Traditional French varieties were planted first but now there are exciting varieties such as Pinot Grigio, Vermentino, Chardonnay, Merlot, Shiraz, Sangiovese, Barbera, Sagantino, Lagrein and Saperavi. The winery uses minimal intervention in the wine-making process, which uses wild yeast (natural ferments) allowing the wine to show its true personality. The vineyard, winery and cellar door is located directly across the road from the beautiful crystal clear flowing water of the King River where you can catch fresh fish, such as Cod and Trout, when in season.
King Valley Wines, VIC 19/LOT 2 Whitty Ln, Whitfield VIC 3733
King Valley Wines (KVW) is a professionally run and well equipped contract winemaking facility. King Valley Wines focuses on making quality wines for its many and varied customer base, flexible facilities allow for small and large batches of fruit to be processed to our customers specifications. The wine making team is headed by Garry Wall who has had 30 years in the wine industry. King Valley Wines prides itself on providing quality winemaking, efficient laboratory services and business facilities for visiting customers.
La Cantina King Valley, VIC Honeys Lane, 54, King Valley, Victoria, 3678
La Cantina King Valley is a family run winery situated in the heart of the King Valley, 42 kilometres south of Wangaratta. Here Gino and Peter, father and son, make wines which have no added preservatives and are unfiltered, retaining the full characteristics of each grape variety. All wines are also vegan friendly. Come and try the vast range of red, white and fortified wines in the traditional Tuscan style building built from Glenrowan granite.
Pizzini Wines, VIC 175 King Valley Road, Whitfield VIC 3678
Pizzini offers a wide range of Italian and international wine styles. The Italian range includes: Arneis, Verduzzo, Brachetto, Coronamento Nebbiolo, Rosetta, Sangiovese, Sangiovese Shiraz and Nebbiolo. Our international range includes: Riesling, Sauvignon Blanc, Chardonnay, Merlot, Cabernet Sauvignon, Pinot Grigio, Shiraz and Shiraz Cabernet Sauvignon. The wines are available via mail order, cella...
Politini Wines, VIC 65 Upper King River Road, Cheshunt, Victoria, 3678
Overlooking the upper reaches of the spectacular King Valley, Politini Wines is a family business producing small quantities of elegant, fruit-driven cool climate wines with a focus on Italian and Sicilian varieties. The wine varieties Politini produce include Sauvignon Blanc, Merlot, Cabernet Sauvignon and Shiraz; Italian varietals Sangiovese, Pinot Grigio, Vermentino, Rose and Prosecco, plus Sicilian heritage varieties Nero d'Avola and Grecanico.
Red Feet Wines, VIC 49 Cemetery Lane, King Valley, Victoria, 3678
Red Feet Wines are a boutique winery in the King Valley, their wine reflects their attention to detail, and desire to start a conversation about variety, flavours or method of vinification. Red Feet Wines' current release wines are all made from local vineyards within the King Valley. Join them for a wine tasting overlooking the King Valley.