Jump to Winery List
South-Alpine Valleys Wine District
The South-Alpine Valleys Wine District includes wineries in North East Victoria surrounding the communities of near Porepunkah, Bright and Mount Beauty. Other towns in the district include: Mount Buffalo and Bogong, The wineries in the District have won many awards for their outstanding cool climate wines. Many of the wineries offer tastings at their picturesque cellar doors that have wonderful views, and many have cafes and restaurants and provide entertainment on special occasions. Bright is a great location for winter snow activities, and also in summer for bushwalking, camping, horse riding, mountain bikes, 4WD adventures, hiking, canoeing, kayaking, climbing and canyoning and spectacular ballooning over the Alpine National Park. Enjoy the stunning scenery and delights of the many national parks and nature reserves in the area. There are many tour operators who will organise wonderful tours of all the attractions in the area including the boutique wineries arts and crafts and heritage museums.

The Alpine Valleys Wine Region includes two districts : North-Alpine Valleys ; South-Alpine Valleys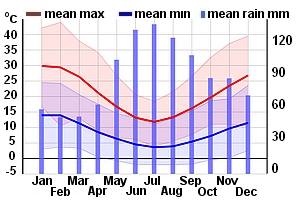 Winery Tour Map
Wineries
Billy Button Wines, Vic 2D Anderson St Bright Vic
Billy Button Wines began its life in 2014, bursting onto the scene in all its colour and glory. These premium wines are the culmination of three factors: emerging region, varietal diversity and an inspired winemaking vision. As to the question on everyone's lips – who is Billy Button? The botanists among us will know that this name belongs to the bouncy yellow balls of goodness that colour the mountain tops of the Alpine Valleys. The winemaker behind Billy Button Wines is Jo Marsh, and she loves these Billy Button flowers for their cheerful disposition (their spherical globes of gold bring a smile to her face), but also because this blanket of yellow that forms during summertime has become an iconic symbol of the Alpine Valleys region.
Bogong Estate, VIC Cnr Mountain Creek and Damms Roads, Tawonga, Mt Beauty, Vic, 3699
Some people say that the spiritual home of pinot noir is down south - maybe near Melbourne or even in Tassie - but we know it is up here in the heart of the Victorian Alps. Bogong Estate lies in the morning shadow of Mt Bogong, near the delightful village of Mt Beauty at the top end of the Kiewa River Valley. Ski bums will know we are 30 minutes from Falls Creek, the best ski resort in Australia. ...
Ceccanti Kiewa Valley Wines, VIC Bay Creek Lane Mongans Bridge, Mt Beauty, Vic, 3699
Our family owned vineyard, winery and cellar door strives to live up to the Ceccanti motto, "Fortis et hospitalis". The translation being "strong and hospitable". Angelo (hails from Lucca Tuscany, arriving in Australia in 1969); wife Moya and son Danny tend the vines, make the wine and run the cellar door. The 100 acre parcel was purchased in 1977, with the intention of planting cool climate grapes, the soil type, altitude and climate being comparable with the Chianti region in Tuscany.
Feathertop Winery, 6619 Great Alpine Rd, Porepunkah VIC 3740
Kel Boynton established his vineyard in 1988 with a belief in that the Alpine Valleys provided the ideal terroir and climate to experiment and grow a variety of different grapes. When he came across the perfect site, it was an old horse paddock overgrown with blackberries, but Kel immediately saw the potential, not just for growing grapes, but for its appeal as a tourism destination, a place where people could relax in an unpretentious atmosphere and discover the elegance of hand crafted cool climate wines. It is a site blessed with incredible natural beauty – it overlooks the alpine peaks of Mt Buffalo, is surrounded by native forests, rolling hills and located on the Murray To Mountains Rail Trail.
Mayford Wines, Great Alpine Rd Porepunkah
Mayford is a first generation winery owned and run by winemaker/viticulturalist team, Eleana Anderson and Bryan Nicholson and founded on a will to create handcrafted, characterful wines that strongly reflect their single-vineyard provenance. The seven acre vineyard near Porepunkah was established by Bryan in 1995 and produces a limited six hundred dozen annually across three varieties; Chardonnay, Tempranillo and Shiraz.
Mt Buff Wines, 220 Mt Buffalo Rd, Porepunkah
The Mt. Buff story began when a boy named Neil met a girl named Margaret, and they both fell madly in love. It was a marriage of ideas and ideals, and from it sprung not only a family of four but also a successful garden supply business. It was this business that led to their appreciation for the Mount Buffalo region and allowed them to indulge another great love for making wine.
Ringer Reef Winery, VIC 6835 Great Alpine Rd Porepunkah
Ringer Reef is a small winery, vineyard and cellar door with spectacular views across the Buckland Valley, and Mount Buffalo, in the town of Porepunkah. A range of white, red and sparkling wines are handmade and bottled on site by winemaker Bruce Holm, mostly from handpicked grapes grown on either our own or neighbouring vineyards in Porepunkah.