Jump to Winery List
Tumbarumba Wine District
The Tumbarumba Wine District, in the Tumbarumba Wine Region, lies at the base of the Snowy Mountains, in an area of pristine wilderness where the melting snow supplies crystal-clear rivers and streams and has many attractions and activities. Tumbarumba is a charming and friendly town with an array of heritage buildings that is surrounded by High Country sheep stations, vineyards and trout streams. Some of the things to do include: # Bushwalking along the Hume and Hovell Walking Track # Browsing through the antique shops and art galleries in Tumbarumba. # Try fossicking for sapphires and gold around Laurel Hill, Tumbarumba and Paddys River. # Visit the Glenroy Pioneer Women`s Hut, that includes fabulous collections of household artefacts and craftwork. # The renowned The Boggy Creek Show, which is a wonderful showcase of bush life and social customs. # Tumbarumba Horse Racing Cup, held in February. # Tumbafest, which is a very popular a festival of food and wine, country music held in February each year. # The Snowy Mountains Trout Festival, which is held in November.

The Tumbarumba Wine Region includes one district : Tumbarumba District ;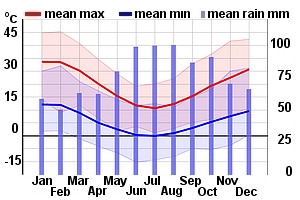 Winery Tour Map
Wineries
Courabyra Wines, NSW 805 Courabyra Road, Tumbarumba NSW 2653
Courabyra Wines offer tastings of their award winning wines for individuals and larger groups at their cellar door. Open Thursday to Monday from 11am until 5pm, bookings essential for tastings and meals. Enjoy their famous ploughman's platter with a glass of wine overlooking the stunning views of the vineyard. Also catering for special occasions and functions.
Coppabella Vineyard, NSW Wagga Road, Tumbarumba
Coppabella takes its name from the original cattle station that occupied the area in the 1800's. The Coppabella vineyard is the second largest in Tumbarumba and it is extremely well-credentialed. It has previously been the source of some of Australia's great Chardonnay's including Penfolds Yattarna.
Excelsior Peak, NSW 1927, Jingellic Road, Tumbarumba
Great wine is made in the vineyard and it's our dedication to growing grapes of amazing flavour and finesse in the cool fresh air of Tumbarumba that gives our wines their distinctive flavour. For owner Juliet Cullen the vines are part of her life. She works with nature to ensure her vines are healthy and balanced to produce intensely flavoured wine. Share with us the turning of the seasons, the maturing of the wine, and its enjoyment with good food, good company and the natural environment. Come into our online store and taste the fruit of our labours. "Great wine works wonders and is itself one" - Edward Steinberg
Johansen Wines, NSW Black Range Road, Tumbarumba
Rob and Heather Johansen with the help of children Ria, Walter and Helle began planting vines in the winter of 1993 after recognising that the mix of rich granite soil of Tumbarumba paired with the cold climate and undulating topography made for an almost perfect cool climate wine region. Twenty five years after establishing the vineyard they are very proud to be producing some of Australia's finest grapes and now with the help of some of the regions brightest winemakers are very excited to be selling their own range of cool climate wines. Sustainable eco friendly farming is one of the core values that makes "Mountain View" so special, an understanding and respect for the land and natural waterways that run through it is at the heart of every decision that is made on the farm.
Mount Tumbarumba Vineyard, NSW 14 Jarvis Lane, Tumbarumba
Our vineyard is on a north-west facing slope with rows running downhill in a north-south orientation. This ensures good sunlight interception and means that the canopy on both the eastern and western sides gets good exposure to sunlight. Our soils are ancient decomposed granite – good topsoil depth then grey loam over red clay with a high proportion of quartz particles interspersed. Granite-based soils are not very fertile which suits both us and the vines. The low fertility means that the vines direct their energy into ripening small quantities of highly flavoured fruit rather than wasting it on excessive foliage growth. Our vines make do with the water that they receive from the sky. They have never been irrigated so while they struggled when they were young, they soon developed very deep root systems that ensured they would always find some soil moisture even in the hottest and driest years.